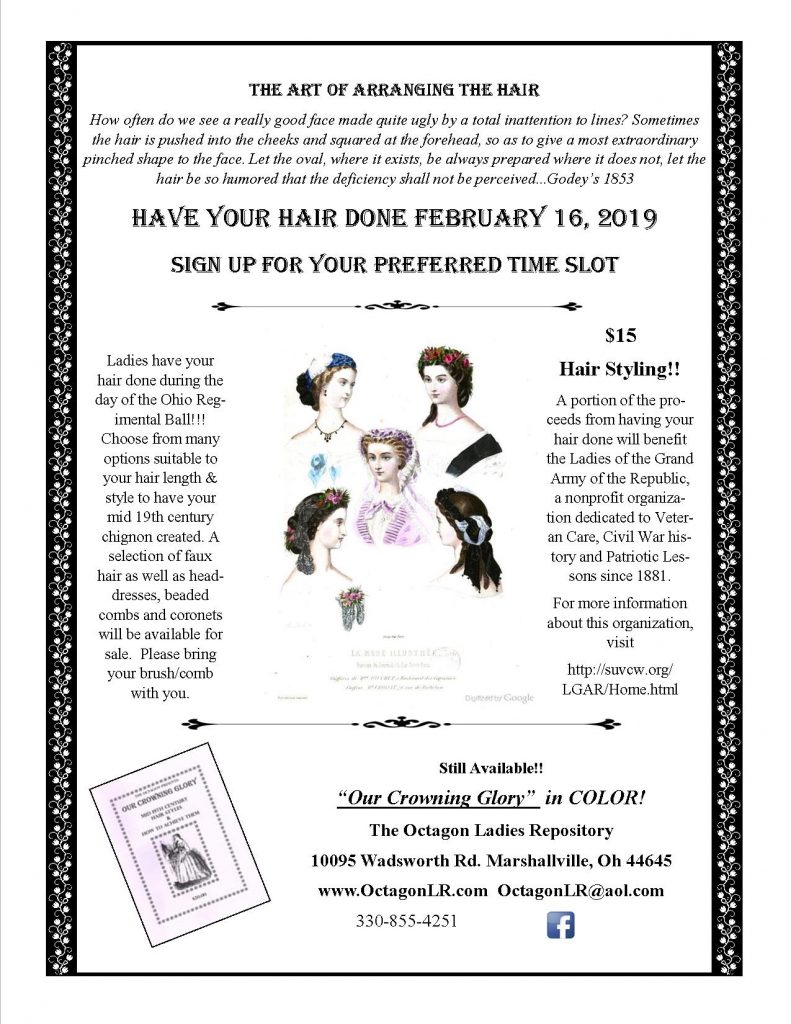 Visit the Octagon Ladies Repository 
Shop from 10 am to 10 pm in the Lobby of the McKinley Hotel for last minute gloves, hair accessories, patterns and many fancies.
Now accepting orders for Custom Made Ballgowns, Corsets & Underpinning, Accessories and Hair Adornments. Everything from the skin out can be procured in a timely manner. Please contact us to secure your Ball Attire.
Now Accepting appointments for styling your hair. 
The Octagon Ladies Repository
Serving the Reenactment Community for 26 years!
10095 Wadsworth Rd. Marshallville, OH 44645 
330-855-4251