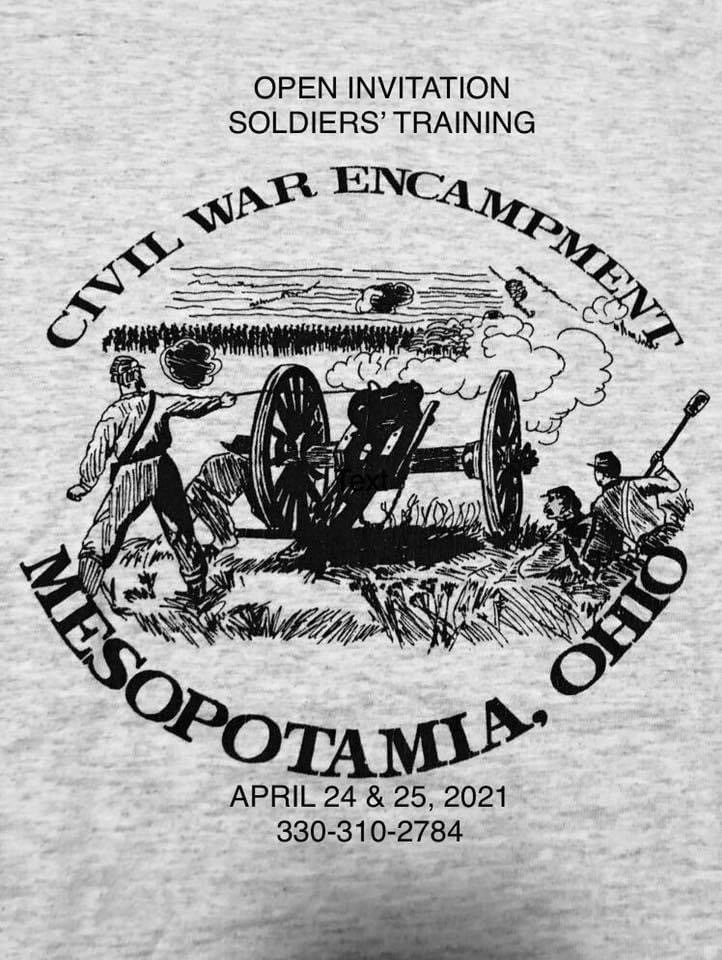 SAVE THE DATE 4/24 & 4/25, 2021!
Mesopotamia Soldiers' Training planned for Mesopotamia, Ohio, FOR ANY AND ALL UNITS. For more information about the School of Instruction click here.
Our plan includes incorporating: 
Instructions on soldiering – Civilian Living History – Artillery – 
Cavalry – Medical – Musicians
This will give the Reenacting Community the opportunity to use the grounds and facilities that the Village of Mesopotamia has to offer.
More details to follow! Registration begins in March 2021 after the February 20th Ohio Regimental Military Ball is finished. We will use the same registration site for both events. 
We hope to be included in your plans for 2021!
Ted Dudra, Darcy Miller and the Mesopotamia Committee 
330.310.2784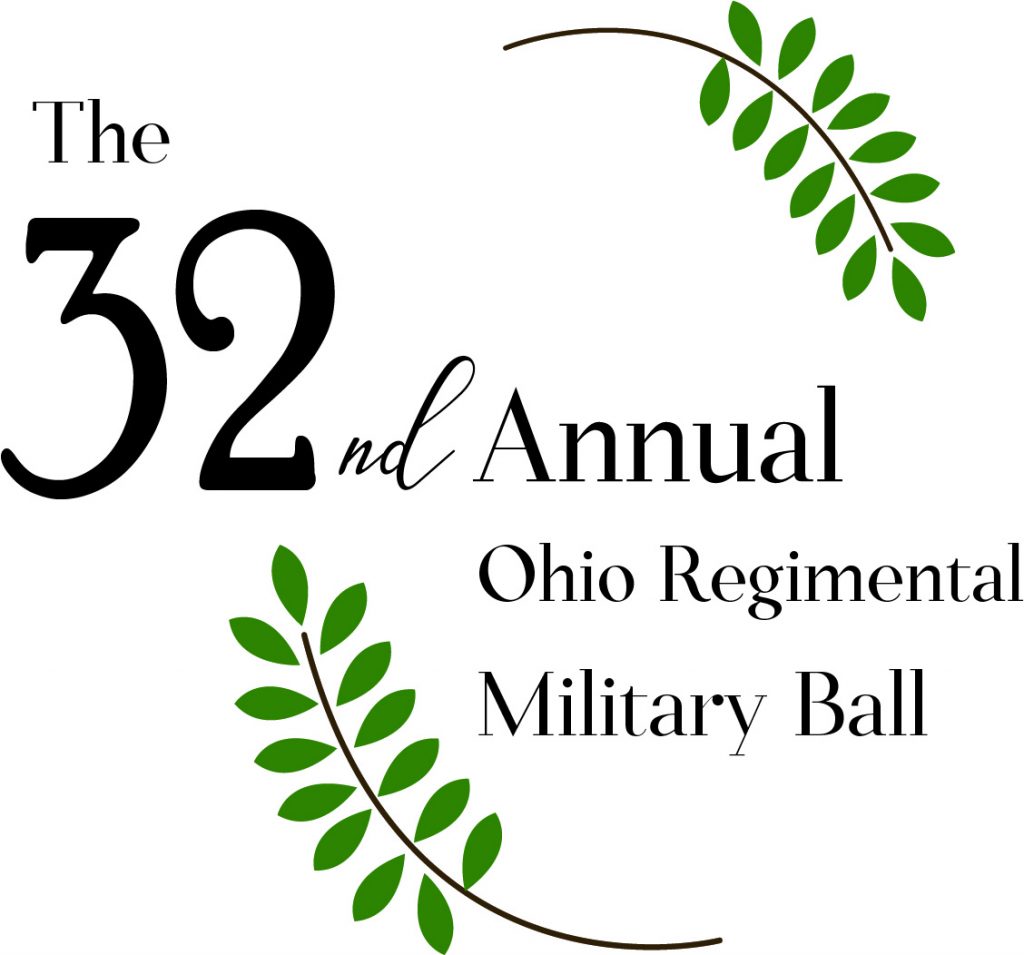 SAVE THE DATE!
Saturday February 15, 2020
$46 per person
Dinner/Dance/Unlimited Presenter's Sessions
Unlimited Presentations Only:   $20 per person
 Sutlers/ Federal Rebels/ 50-50 Raffle/ 32nd Anniversary Cake/73rd OVI Brass Band
New Location! Upscale & Luxurious 
Sheraton Suites 1989 Front Street Cuyahoga Falls, Ohio 44221
                                            CASH BAR WILL BE OPEN 5:00 pm – 12:00 am  Tickets can be purchased for wine, mixed drinks, sodas, and beer                                                 Location:  Riverfront Ballroom until 6:00 pm Dinner    Resuming at 10:00 pm during Afterglow
STATE LAW:  NO OUTSIDE FOOD OR DRINKS PERMITTED IN BALLROOM & CASCADE OVERLOOK
Hotel Information:  If you are told there are no rooms left, please call Darcy 330-550-0285 or Stacey (Sheraton) 330-929-3000  More rooms must be unblocked to accommodate our attendees at the special rate of $110 per room per night.  Special rate available through February 5, 2020.  Thank you for your persistance. 
The Committee would like to thank all of you for attending the 31st Anniversary of the ORMB at the McKinley Grand Hotel, Canton, Ohio, on February 16, 2019, and making the Ball successful and memorable.
The Ohio Regimental Military Ball Committee cordially invites you to our 32nd Annual Ball to be held at the beautiful Sheraton Suites, Cuyahoga Falls, Ohio.  This new venue will enhance our Ball in addition to the new Presenters and Topics, Cuisine & Sutlers.  We look forward to your attendance in the celebration of the Blue & Gray!
CASH BAR INFORMATION ABOVE
DANCES LISTED BELOW 'MUSICIANS' 
Presenter Bio &Topics & Sutler Information have been added.    
We are happy to announce that our credit card fees are 4% for registration fee versus 22 1/2% which Eventbrite charged for Statehouse Ball.