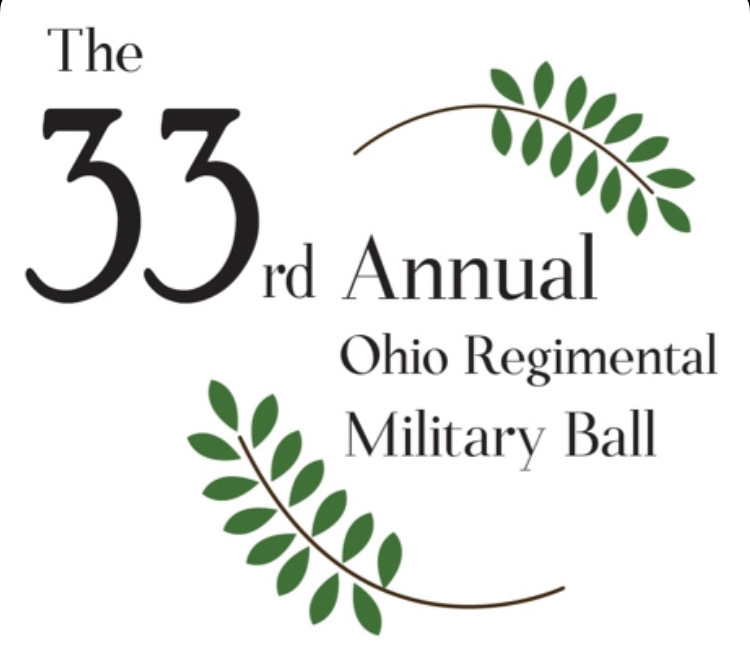 SAVE THE DATE!
FEBRUARY 19, 2022
$48per person
Dinner/Dance/Unlimited Presenters' Sessions
 Sutlers/ Federal Rebels/ 50-50 Raffle/ 32rd Anniversary Cake/73rd OVI Brass Band
Sheraton Suites 1989 Front Street Cuyahoga Falls, Ohio 44221
                                            CASH BAR WILL BE OPEN 5:00 pm – 12:00 am  Tickets can be purchased for wine, mixed drinks, sodas, and beer                                                 Location:  Riverfront Ballroom until 6:00 pm Dinner    Resuming at 10:00 pm during Afterglow
STATE LAW:  NO OUTSIDE FOOD OR DRINKS PERMITTED IN BALLROOM & CASCADE OVERLOOK
Hotel Information:  If you are told there are no rooms left, please call Darcy 330-550-0285 or Stacey (Sheraton) 330-929-3000  More rooms must be unblocked to accommodate our attendees at the special rate of $110 per room per night. Thank you for your persistance. 
The Committee would like to thank all of you for attending the 32nd Anniversary of the ORMB at the Sheraton Suites, Cuyahoga Falls, Ohio, on February 15, 2020, and making the Ball successful and memorable.
The Ohio Regimental Military Ball Committee cordially invites you to our 33rd Annual Ball to be held at the beautiful Sheraton Suites, Cuyahoga Falls, Ohio, on February 19, 2022. This venue has enchanted our Ball in addition to the new Presenters and Topics, Cuisine & Sutlers.  We look forward to your attendance in the celebration of the Blue & Gray!
CASH BAR INFORMATION ABOVE
DANCES LISTED BELOW 'MUSICIANS' 
Presenter Bio &Topics & Sutler Information have been added.    
We are happy to announce that our credit card fees are 4% for registration fee versus 22 1/2% which Eventbrite charged for Statehouse Ball.
Sheraton Suites Cuyahoga Falls
9:00 am – 3:30 pm
12:00 – 1:00 pm
2:30 pm – 3:30 pm
3:30 pm – 4:30 pm
 5:00 pm
6:15 pm
7:30 pm
10:00 pm
Unlimited Conferences included in Ball Ticket  – WITHOUT BALL TICKET $20 pp
Lunch/Pre-ordered Pasta & Salad Bar Buffet CASCADE area Sheraton Suites
Group Waltz Dance Lessons Ballroom
Individual, private Waltz lessons at Ballroom. (Appointment needed, details below)
Socializing & Shopping 
Dinner Begins
Dance Begins with the Grand March 
Afterglow begins
Dinner Entrée Options:
   Sirloin Steak (6 ounces) with roasted mushroom sauce
Cranberry Chicken Stuffed with walnuts in pan sauce and fennel slaw
          Scrod with Lemon Wine Butter Sauce
Asian Vegetarian Stir Fry with Fresh Selection of Vegetables & Sticky Rice
All Entrées include:
Garden Salad, Rolls, Roasted Garlic Mashed Potatoes, Chef's Medley of Vegetables,
Dessert
Chocolate or Vanilla Mousse
32nd Anniversary Cake 
Coffee and Tea Station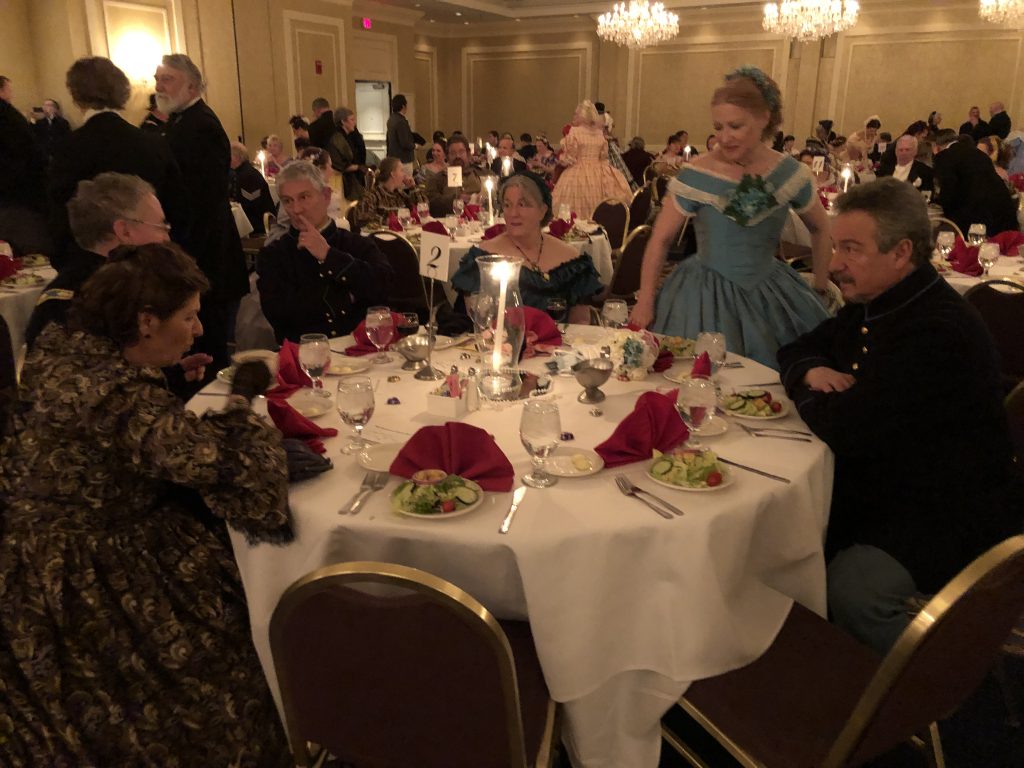 Hotel Check-ins will receive $4 off coupon each for Saturday & Sunday Breakfast Buffet
Other restaurant options:
Beaus on the River Restaurant: 7:00am – 11:am (closed)

Sheraton Lounge: 11:00am – 1:00 am
Sheraton is offering a Pasta and Salad Bar Buffet for Attendees 11:30 – 12:30 Cascade Area.   
$18.00 per person which includes tax and gratuity. 
You MUST register for this in order to reserve a luncheon, and this option will be in your Registration form. Otherwise, please note the following hours when the Sheraton will have lunch available.  
Sheraton Suites Cuyahoga Falls
Room Rate: $110 plus tax (15.25%)
Deadline for Special Room Rate: 1/27/2020