Salad and Sides will be the same for all Entrees
      Traditional Side Salad with lettuce, cucumber, tomato, red onion and croutons
 Ranch and Italian Dressings
·         Warm Fresh Baked Banquet Rolls with Butter
·         Traditional Mashed Potatoes (milk, butter, and garlic)
·         Honey Glazed Baby Carrots
Entrée (Choose One)
 Chicken Florentine stuffed with cream cheese & spinach.
Filet of Cod with buttered golden baked Ritz crust.
Tender Beef Short Ribs simmered & coated w/House BBQ.
Dessert
·         White cake with raspberry filling
·         Chocolate cake with chocolate decadent filling
·         Coffee Station   
Unlimited Conferences included in the price of the Ball tickets
CONFERENCES ONLY:   $10 each!
 Conference fees help offset the Ball expenses
Complimentary Jackson Conference Room
 Ladies' Dressing Room
Complimentary Post Room
 Instrument Room
Complimentary Board Room
Photography 
Presidential Hallway with Vendors (Sutlers)
Vendors are welcome to bring their table lamps and floor lamps for additional lighting
Extant Collection of Civil War Garments by Heather Hook will be displayed in the Lobby throughout the Day.  No Conference
Amazon Dry Goods
Antique Books & Miscellaneous Hand Crafts by Janet Fortino
Elizabeth Ann II by Patti Roosa
Victorian Needle by Kristen Mrozek
Octagon Ladies Repository Hair Styling
Octagon Ladies Repository Apparel and Accessories
Jewelry for Reenactors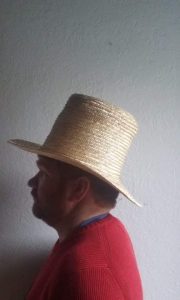 Gentlemen: 1860s Period Military Uniforms, 1860s Evening Formal Wear or Modern Formal Wear
Ladies: 1860s Ball Gowns or Modest, Modern Evening Formal Wear
73rd OVI Brass Band for Dancing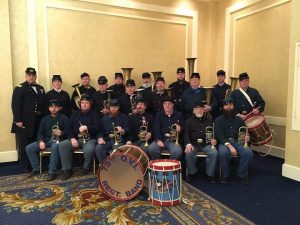 Federal Rebels for Entertainment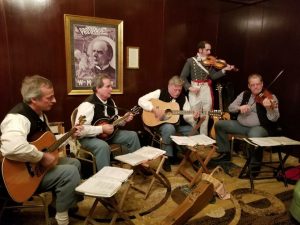 Michael Rhodes Photographer will be available throughout the day.  Appointment preferred.