I became fascinated with the spy, Rose O'Neal Greenhow in 2018 and I read everything I can find regarding her life and contributions to the Southern cause. I started to portray her in 2019 before the pandemic began. I feel that she is a very important person regarding the War, and I believe that her story needs to be told.  My talk will cover her time as a young girl coming to Washington City to when she was asked by our President, Jefferson Davis, to go to Europe for our Country and its cause.

I am a member of the Jamestown Society, UDC, Daughters of the American Revolution, and have worked as a docent in Arlington House in Arlington National Cemetery. My living history journey began in 2013, and I am a member of Civil War Historical Impressions and am currently on the Board of Directors.  The Dixie Rose Relief Society is an offshoot of CWHI, in which we portray Southern women during the war for Southern independence.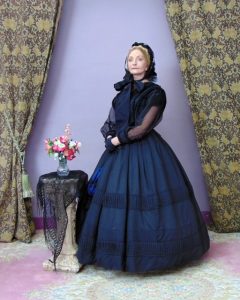 Andrew C. M. Mizsak, M.A.P., MBM
Flags of the Civil War
Andrew Mizsak—Flags of the Civil War
This presentation takes a comprehensive look at the flags of the Civil War Era (April 1861 – July 1865), with a focus on the heraldry and symbolism of both the flags of the Union and those the rebellious states.  Discussion will include the evolution of the flags of the era, as well as where some of those flags are now.
Colonel Andrew C.M. Mizsak, M.A.P., MBM
Adjutant, James A. Garfield Civil War Round Table
Andrew Mizsak is the Adjutant of the James A. Garfield Civil War Round Table, a position he has held since 2019.  Prior to that, he served as the first Secretary of the James A. Garfield Civil War Round Table.  Colonel Mizsak has also held a Commission as a Kentucky Colonel since October, 2003.
In his role with the James A. Garfield Civil War Round Table, he serves as the Administrative Officer of the Organization, where he serves as the principal planner for all outreach activities and organizational events.  Colonel Mizsak also serves as the Senior Advisor to Commander Benjamin Frayser.  Colonel Mizsak is in his ninth year as Co-Chair of the annual Garfield Symposium.
Colonel Mizsak has presented to numerous organizations on a variety of Civil War and Presidential History topics since 2012.
Colonel Mizsak holds a Master of Applied Politics Degree (M.A.P.) from the Ray C. Bliss Institute of Applied Politics at the University of Akron (2004), where he was a full-scholarship student, and a Bachelor of Arts Degree in Political Science from Bowling Green State University (2002).  Colonel Mizsak has completed some post-graduate coursework through the Ashbrook Center at Ashland University, and has also taken coursework in American History through the University of Akron, as well as coursework in education from Ashland University and Lake Erie College.  Additionally, Colonel Mizsak has taken coursework from the Eppley Institute for Parks and Public Lands at Indiana University.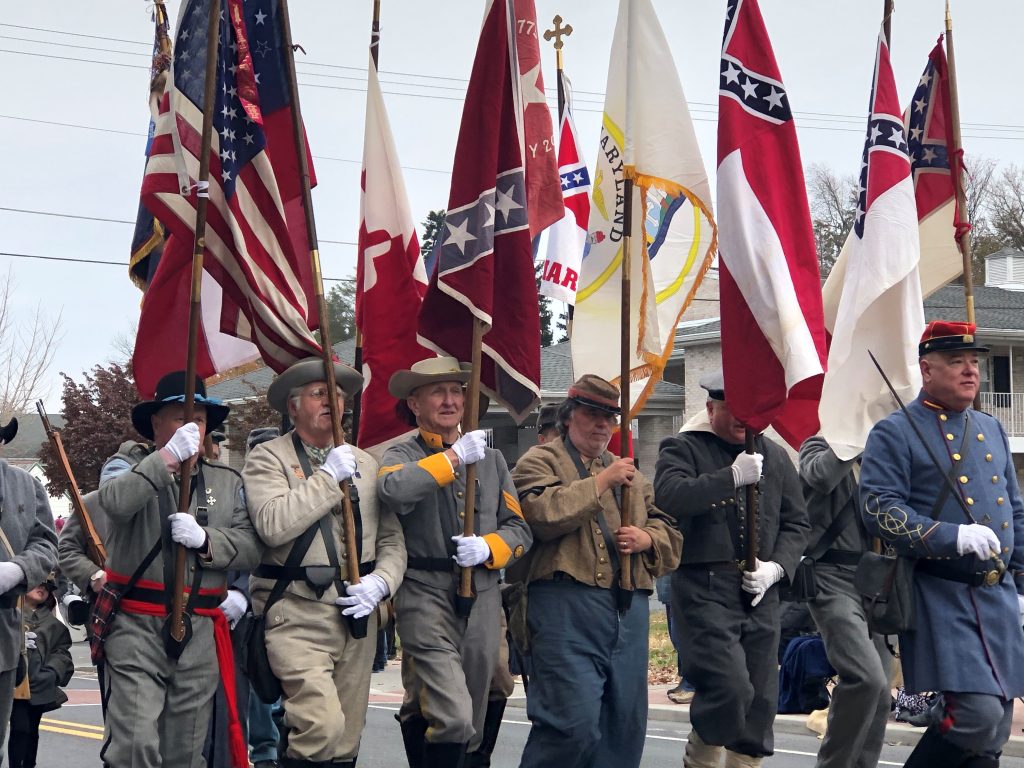 Amelia Schmotzer The Christianization of Antebellum Southern Slaves: Motivation and Methods
Amelia Schmotzer began attending Civil War reenactments in 2015 and began her journey as a living historian in 2017.  This presentation was born out of a term paper she wrote in the fall of 2020 for a class in seminary.  Outside of the Civil War reenacting community, Amelia is heavily involved in her church, usually teaching Sunday school or playing on the music team.  She also is a martial arts instructor and a homeschool mom of four children.
In this session we will explore the motivations and methods of the Southern slaveholders in teaching their slaves the Christian faith.  We will begin by talking about the motivations for conversion of slaves in the colonial times.  Then we will jump to 1830-1862 and focus in detail on the methods of passing on the faith.  Further, we will consider together how these topics can be applied to today's culture.  Finally, we will conclude with voluntary group discussion on the topics presented.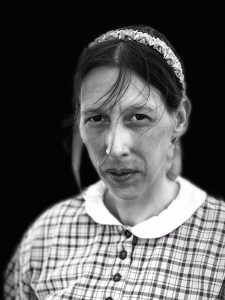 Valerie Hamil Civil War Herb Lady
Mrs. Hamill has been a reenactor for nearly 20 years, and is a member of the 1st Ohio, Battery A Ohio Statehouse Unit and a founding member of the Rosecrans Command Headquarters in Sunbury, Ohio. She also portrays Major Pauline Cushman, Spy of the Cumberland, which is the first known female veteran of the US Army. 
What type of herb would be used on an infected wound? Or in a fever-reducing tea? To calm a nervous disposition or upset stomach? Even to remove freckles? 
The Civil War Herb Lady of Ohio (Valerie Hamill) will be sharing the medicinal properties of herbs used during the War Between the States during the 1860s.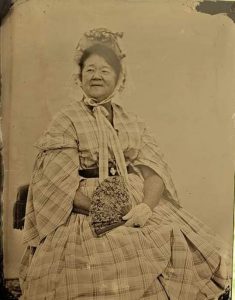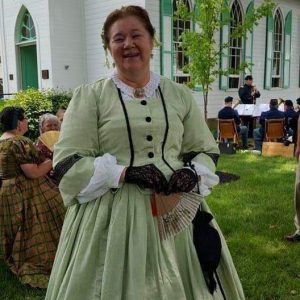 Holly Ray - Interpreting CDVs: Beyond the First Glance
This will be an interactive class to teach the value of slowing down and taking the time to observe details in images. We will take a cursory look at several Civil War era images and you will write down observations. Then we will enlarge the images and re-evaluate our findings, discussing as a group. You will be surprised at the "hidden" treasures that are preserved for us!
By day, Holly is Medical Director at Champion Animal Hospital in Warren, OH. Outside of work, once of her passions is Civil War era studies, both military and civilian.  She is a member of Civil War Historical Impressions and actively participates in living history with her portrayal of Varina Davis. Holly loves to make reproductions of accessories and millinery, and will go to great lengths to recreate detail work. On a more academic level, she is an active collector of 1850s-1870s images of women in riding habits in CDV, ambrotype, and tintype formats and has written several articles based on her research for The Homefront Herald, a publication dedicated to Civil War Civilian historians. Another of Holly's passions is showing her horses, being especially fond of the art and sport of sidesaddle, which allows her to combine the love of history and horses. She because a certified sidesaddle instructor in 2017.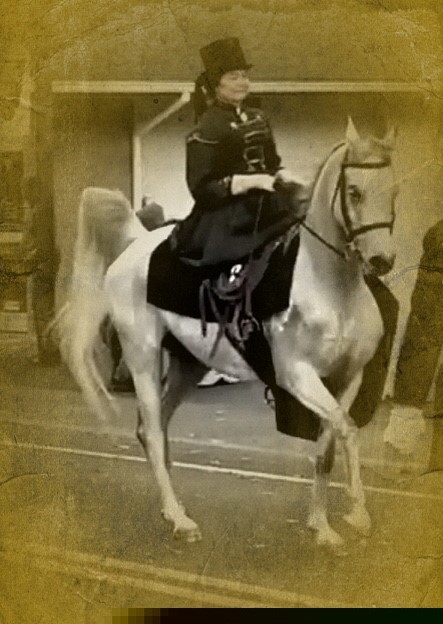 Michael Rhodes
19th Century Photography
Michael Rhodes has been a photographer for 33 years primarily wedding and portrait.  He has collected 19th century images for the past 15 year shooting wet plate collodian process for 5 years.  During the past 4 years he has been researching and working with period photographic techniques.  He is the largest case manufacturer in the world. 
Message or call/text 440-666-8588 to reserve your spot!
Walk-ins taken based on availability.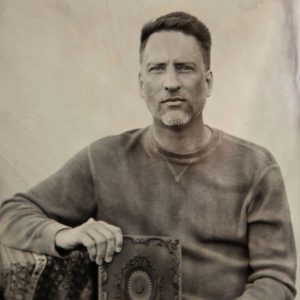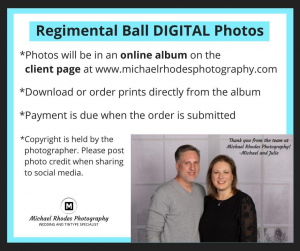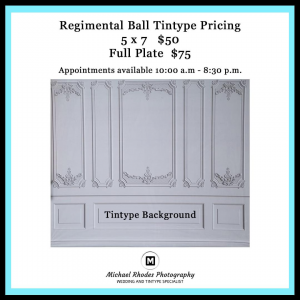 Having been raised by her history loving grandmother, Barbara Toncheff felt a special connection while visiting historic sites, museums, reading biographies and diaries of various Victorian women.  She felt that the Civil War era civilian women who risked death for treason who got lost in the annals of time spoke to her heart and deserved to have their stories heard. 
 Coupled with noticing that Civil War reenactments, movies and books mostly focused on the men and battles, she felt a need to research more and expose the non-domestic contributions of the brave women on both sides.  These often-overlooked women included a diverse array of clever spies, saboteurs and smugglers of information and contraband goods. 
Donned in her period riding habit, she portrays fictitious spy/smuggler, "Belle Montgomery," who tells fascinating stories about her sisterhood of female spies. Her large display, entitled "Connivers in Corsets," consists of short bios, photos and period newspaper clippings to shed light on both the famous and the obscure, their networks and the ingenious tactics they used to support the causes of the blue and gray. 
 Barbara is a retired CCT- Cardiac Technician from the Cleveland Clinic main campus relishing the extra time to research history and enjoy her family, horses, dogs and barn cats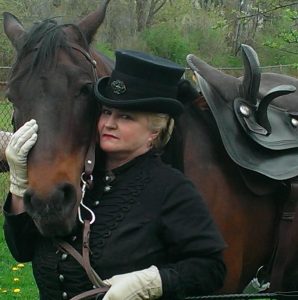 Duncan Virostko The Ohio Artillery Story
Duncan Virostko shares period accounts and documents from Ohio's Field Artillery, to give an insight into the experience of a artilleryman in the Civil War. Along the way, he'll cover both national and Ohio specific
topics ranging from experimental weapons to the equipment an artilleryman wears.
Duncan Virostko is a member of the 1st Ohio Light Artillery, Battery A reenactment unit, better known as "The Ohio Statehouse Battery", and a descendent of George Oscar Scott of the 8th Michigan Cavalry. He has long had an interest in Civil War history and technology; particularly artillery. A graduate of John Carroll University, for the past few years he has put his history degree to good work at the Cuyahoga County Soldiers' and Sailors' Monument and elsewhere researching and sharing the history of Cleveland and the Civil War with the public. Currently, he pursing a Graduate Degree in Public History from Cleveland State University.
Edward E. Keyse as Commodore John C. Carter
The Second Battle of Lake Erie
Ed Keyse is honored to portray Commodore John C. Carter a career US Navel Officer. He was the Captain of the USS Michigan, home port Erie, PA, for most of the Civil War. This was the First All Iron Ship of the US Navy and served the longest continuest commission. 
Ed has presented to: The Erie Marine Museum (the remains of the Michigan are there), President Garfield's Home (Ed lives a few blocks from there), the Lake County Historical Society, The Sandusky Historical Society, and other groups including Civil War Round Tables in Ohio. 
Ed has sailed Lake Erie from one end to the other and sailed into almost every port on both the North and South shores. He has an intimate relationship with the water and conditions Commodore Carter sailed in.s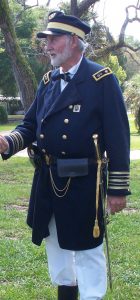 Dr. Annette Pascal
Spinning
An interactive spinning demo: From Fleece to Shawl
The talented Dr. Annette Pascal will be sharing her passion for spinning during the day, out in the vendor area. More people can actually observe her this way, rather than being constrained to a class session.
Spinning demonstration: from fleece to shawl,displays, have also a few knitted items for purchase available including shetland lace shawls. I would also have drop spindles to try out. This is a interactive, ongoing presentation rather then a fixed 45 min program
Bio: I am a reenactor for about 7 ir 8 years. I am a veterinarian and in my spare time I breed Shetland Sheep , spin lace and cobweb yarn to do mainly Shetland lace shawls. But also any historic knit that looks interesting ( Miser purse, Sontag, undersleeves and of course gloves). On historic events I enjoy demonstrating how to get from a muddy greasy fleece to a beautiful lace shawl and can get as technically as needed.
In additi on to fiber art I also enjoy making historical costumes: either PC or totally fantasy and accessories to go with it.
I have a fewl drop spindles and can show (hands on) how it's done.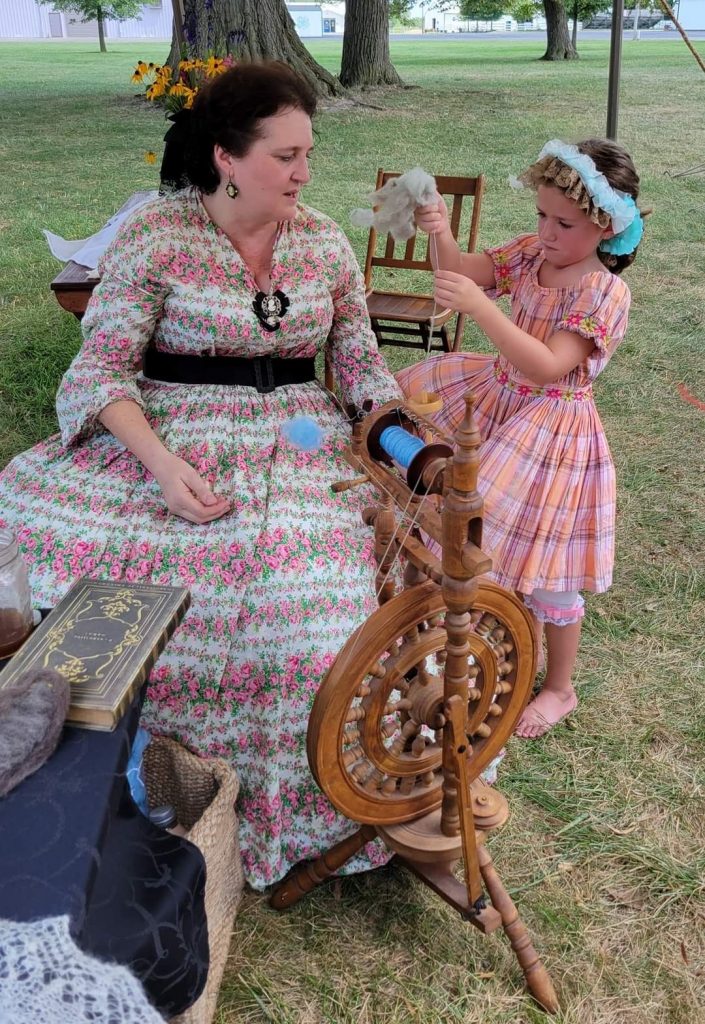 Diane Virostko - The Civil War Songbird - What Soldiers Heard: A capella Songs, Hymns & Spirituals
I first became interested in the Civgil War, specifically the fashions, when my son was tapped to be part of the entertainment when the Ohio Chataugua came to Lakewood for the 150th.  I made him a frock coat out of the wrong fabric, but using the buttons from my Father's uniform as it turned out they were made by the ame company that turned out military buttons during the Civil War…and down the rabbit hole I went!
I made my first day dress for the Chataugua; and while attending the presentations I thought, "I could do that".  So I took the family information about my Great Grandmother, did tons of research, and developed a Living History presentation based on herlife on the farm, as well as, her visit to her sister-in-law here in the 'big city".  I have always used acappella music in my presentations.  Music was so very important in those times.
I sing with the Westshore Chorale here in Lakewood, and I have been a Cantor at my local church for many years.  I have also sung with the Opera Circle.  When haven't I been singing?
How was the civil War Songbird born?!?
My good friend who plays Belle Montgomery knew that I was going to be at Hale Farm again this year, and she requested that I pop by and sing for her.  I did.  She proceeded to walk me over the entire Southern Camp enlisting troops to give me a listen/
I had been thinking of a way that I could contributre to reeenacting and took her encouragement to make a display and a song list.  I sang at Hale and Zoar and received very good feedback.  I look forward to singing at other encampments.
I chose "Songbird" becaue I am like a Song Sparrow–small, kind of plain, but with a very big voice.  I hope you find my voice just as pretty as that little bird.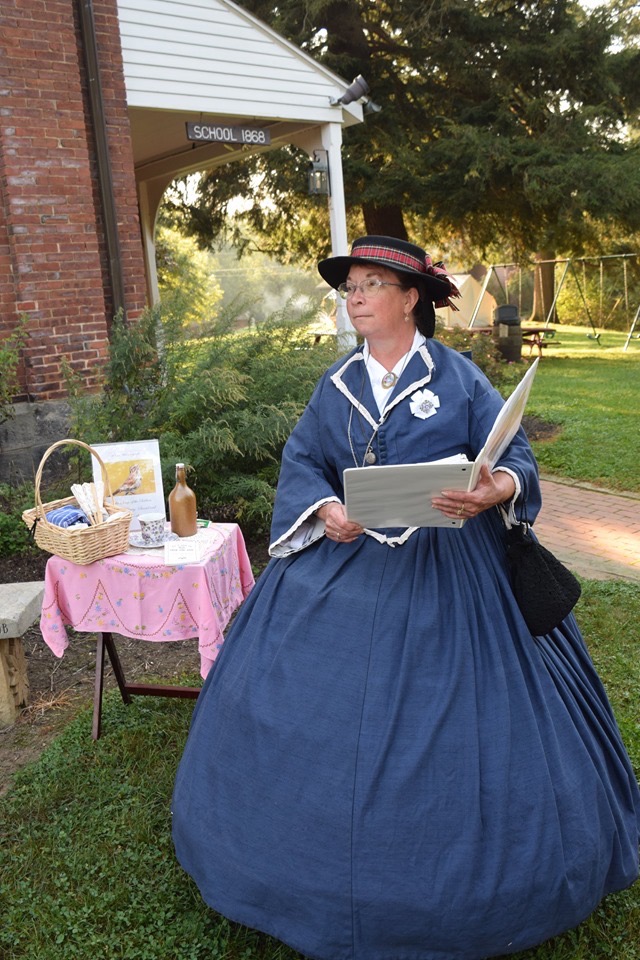 Lynne Bury - Ladies of the Grand Army of the Republic, Inc (GAR)
From Civil War to Heritage Societies
Upon marriage to a Civil War Cenntenial Re-enactor, English teacher Lynne Bury found herself plunged into mid 19th Century with no resources but the library and ingenuity.  With no "sutlers" or commercial patterns yet on the scene (not to mention the internet!), she began what would become a lifetime of research by collecting the primary women's magazines of the era, visiting numerous Ohio libraries, and pawing through thousands of original articles of clothing at any museum that would allow it.  
In a few years she found herself winning gown competitions, lecturing and writing articles for various Victorian publicatons.  When her husband retired from 18 years as an artillery officer, Lynne and daughter Elizabeth became proprietors of the successful Ocatgon Ladies' Repository.  In this capacity they have designed a line of 1860's clothing patterns for women and children, developed kits for accessories, published a magazine and 5 needlework pattern books as well as a line of cross-stitch charts and a popular book on styling hair.
Over the years Lynne has worked at the Kent State Fashion Museum, served as consultant to the Ohio Historical Society, Wellington Museum, Wayne Co. Historical Society and Stark Co. Historical Society and is a popular speaker in local schools.  
A descendant of numerous Union Veterans, she has served 3 terms as National President at the Ladies of the Grand Army of the Republic and is the current National Historian and Assistant Scretary and active locally.  Lynne completed the creation of a museum room at the Military Museum at the Ohio Veteran's Home in Sandusky, Ohio.  This museum room features Civil War Veteran memorabilia and focus on the Ladies of the G.A.R. and their role after the Civil War.
 Lynne has also served as the National President of the Dames of the Loyal Legon, the women's counterpart organization to the Military Order of the Loyal Legion, which was formed the night President Lincoln was shot.  Lynne has also served on the coalition committee for "Lincoln in Cleveland 2015" a 3 month long event with symposiums, special displays, various peakers and concerts, all culminating with a recreated funeral processon to honor President Lincoln's lying in state in Cleveland in 1865.  
She and her husband reside in their restored 1883 octagonal house where they give tours, teas and workshops on Victorian crafts, and Lynne also serves as a Board Member for the Nonprofit association.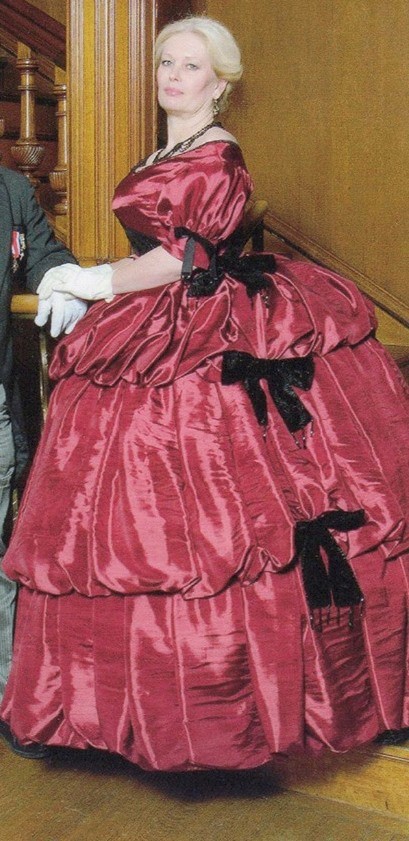 Amelia Schmotzer: The Christianization of Antebellum Southern Slaves:
Motivation & Methods
In this session we will explore the motivations and methods of the Southern slaveholders in teaching their slaves the Christian faith.  We will begin by talking about the motivations for conversion of slaves in the colonial times.  Then we will jump to 1830-1862 and focus in detail on the methods of passing on the faith.  Further, we will consider together how these topics can be applied to today's culture.  Finally, we will conclude with voluntary group discussion on the topics presented. 
Amelia Schmotzer began attending Civil War reenactments in 2015 and began her journey as a living historian in 2017.  This presentation was born out of a term paper she wrote in the fall of 2020 for a class in seminary.  Outside of the Civil War reenacting community, Amelia is heavily involved in her church, usually teaching Sunday school or playing on the music team.  She also is a martial arts instructor and a homeschool mom of four children. Keely Hopkins
Momento Mori Jewelry
Keely is an historian with an emphasis in Celtic studies with a focus on research and writing. She is the mother of three amazing children and the wife of a safety manager for a regional railroad construction company and Army veteran. Keely is also an Army veteran, having served as a Combat Medic, and comes from a long line of military service members. She is a Legacy of the United Daughters of the Confederacy, a Daughter of Texas, a Daughter of the Alamo and a member of Clan Donald. 
  Currently, besides creating jewelry she and her son run a Cottage Industry Bakery called Treat Garden.
   Her interest in the Civil War peaked when doing genealogy on her family and found both maternal and paternal great-great grandfathers and their brothers fought for the Confederacy.
  The Slaughters of Texas and The Donaldsons of Alabama. The latter being the primary source of research as her grandmother knew little about her father's family and asked her to continue to research their history.
   Keely found the Donaldson's fought for the 4th Cavalry K Co. and the 16th Infantry K Co. Her great-great grandfather, Jefferson Taylor Donaldson, was Cavalry and fought at battles such as Shiloh,1st and 2nd Manassas. Jefferson Donaldson and his brothers all came home, though two of his brothers were interned in a prison camp during the Civil War.
  Keely's interest in period jewelry began a number of years ago as she was looking to expand her knowledge and creativity in jewelry making. Being a certified gemologist with a specialty in pearls, she found others too had an interest in period correct jewelry for re-enacting and cosplay.
  The history of mourning jewelry and Memento Mori go hand in hand and as she researched it more it became a topic of discussion and interest with others who found the practice of the people from past eras fascinating. The myths and misconceptions about both are something Keely desires to correct when possible. While no way does she claim to be an authority on the practices for mourning, she has done a deep dive into the history and when the peak of the customs rose in their popularity.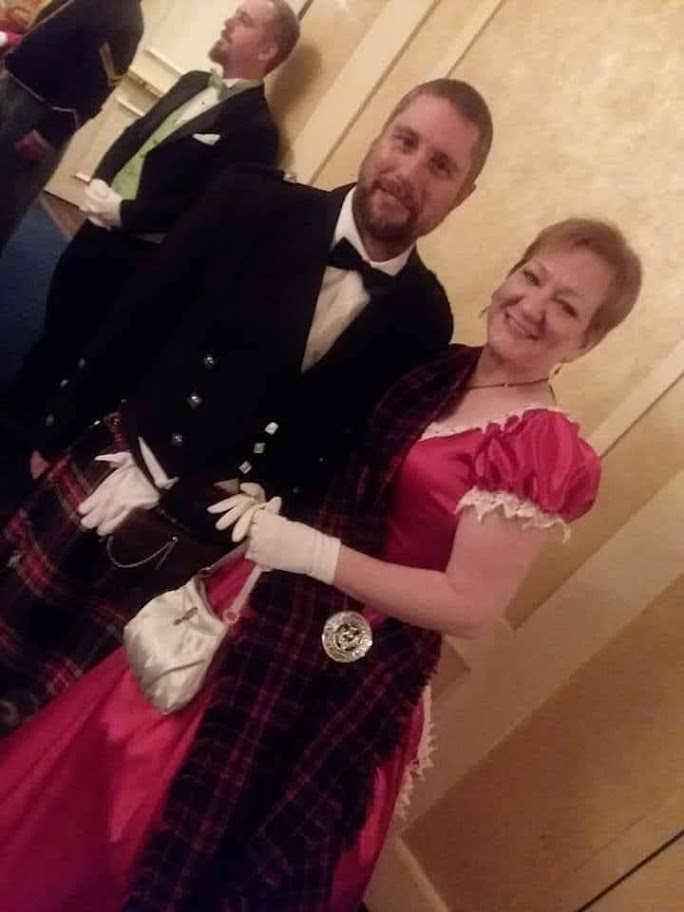 John Huffman
Founder and Director of the 73rd Ohio Volunteer Regimental Band
John M. Huffman, Jr. is the founder and director of the 73 rd Ohio Volunteer Infantry Regiment Band.
Organized in June 2012, the band seeks to portray a 19 th century military brass band that was formed in
Chillicothe, Ohio in the 1860's. The band performs period correct music on 150 year old instruments
while wearing period correct Federal uniforms. The band has played at a number of concerts,
reenactments, parades, weddings, formal balls, and various other events. Mr. Huffman is the Jr. Vice
Commander of the Department of Ohio, Sons of Union Veterans Civil War, as well as a member of the
Sons of Veterans Reserve, and the Jr. Vice Commander of the Ohio Commandery, Military Order of the
Loyal Legion of the United States.
John M. Huffman will present The Regiment Brass Band and the Role It Played in the Civil War.
Get an up close look at the instruments of the era, the music that was popular at the time, and the life of
a musician in a Regiment. John Spaziana
Crews of the Hunley
John C. Spaziani was born and raised in New Jersey and has lived in New York, Pennsylvania, Virginia, North and South Carolina. He holds three master's Degrees, including in Engineering, Business and Counseling & Human Development. He worked on Project Apollo Missions IX – XVII and for decades in the energy and infrastructure fields, traveling to over fifty countries. John was a Licensed Professional Engineer and Certified Counselor. He and Charlene have been married fifty-four years and have three sons. 
John joined the Civil War Heritage Foundation (CWHF, Inc.), now an Alumni Group, portraying Confederate and Union Spies, CSA General Samuel Cooper, Colonel William Calvin Oates of the 15th Alabama CSA Infantry and Lt. George Erasmus Dixon, the Last Captain of the Confederate Submarine, The Hunley. He began researching The Hunley in 2016 and fell in love with the story. As an active Member of The Friends of the Hunley, he has frequently interfaced with the Hunley historians and researchers. John subsequently developed a first-person drama of the Hunley sinking of the USS Housatonic (17 February 1864), which he has presented in Gettysburg, the American Civil War Museum (Appomattox) and Civil War Round Tables in Ohio, Pennsylvania, and Virginia.
His presentation today, will concentrate on the three Hunley crews, with particular emphasis on Horace Lawson Hunley and the last (third) crew. Who were these brave men? Where did they come from?  Why did they sail on the Hunley? He will bring a portion of his elaborate display and photos taken from his November 2021 trip to The Hunley Laboratory.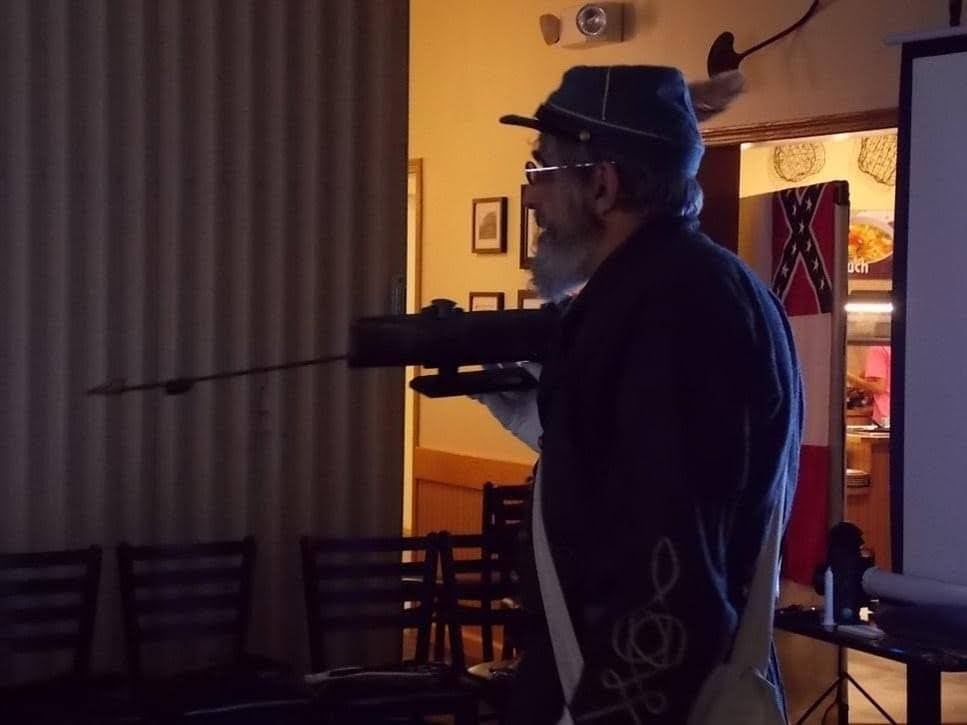 John Rys Behave Yourself! Etiquette of the Ballroom
 I have been a reenactor for 16 years with the 5th Texas Co A.  and  also serve as the adjutant for the Jeff Davis Rifles Battalion.    I am also is a member of the civilian living history group North Coast Narrative.     I most enjoy events that let me interact with the public on an up-close level.  
    My hobbies include reading history, particularly military ,  collecting US medals, and restoring and driving my classic cars.   
                           Behave Yourself – Etiquette of the Ballroom     
     An overview of proper behavior in the ballrooms of the Civil War era, with an emphasis on those items useful to the reeenactor.      One's behavior at social functions was important to Victorian ladies and gentlemen and no function typified this as much as a ball.  Some rules of etiquette  we may consider ridiculous today, but there are many we can use, not only for our enjoyment, but also to upgrade our impressions.