Ted E. Dudra
Maj Gen AC Voris Akron's Highest Ranking Soldier
Ted E. Dudra is a retired Science Teacher who taught 35 years at Plain Local Schools and 4 1/2 years as a Home School Co-Operative Teacher after retiring from Public School.  He lives in the City of Green, Ohio, actively involved in numerous organizations that promote History to include the Green Township Historical Society, the MAPS Museum, McKinley Museum, Pegasus Farm and he sings barbershop with the Akron Derbytown Chorus.  
Ted has been reenacting the Civil War since the early 1990s where his interests were initiated in the six movies he was in.  He reenacts several time eras:  Revolutionary War, War of 1812, Civil War and a French, Polish, and GI in World War II events.  He also does a first person impression of Teddy Roosevelt.
Dr. Holly Ray
Civil War Equestrienne: Riding Habits & Equipment
Dr. Holly Ray will discuss the history of sidesaddle riding, take an in-depth view of riding habits through photographic images and period engravings and examine an extant collection of sidesaddle stirrups, whips, saddles and related accessories.  Attendees will have a chance to sit in a sidesaddle so you can relate to the way that ladies rode in the days of yesteryear.
Dr. Holly Ray has had a lifelong passion for Civil War History, rivaled only by her love of horses.  She married the topics with her obsession of the art and sport of sidesaddle riding.   Holly enjoys giving demonstrations and showcasing her extensive collection that includes Victorian sidesaddle whips, stirrups, original images and saddles.  
Gettysburg is Holly's "home away from home" and in the past has enjoyed being a docent at the Daniel Lady Farm also creating a tradition of leading a group of sidesaddle riders in the Remembrance Day Parade.  In 'the real world' Holly keeps busy since 1999 as a Veterinarian of Champion Animal Hospital near Warren, Ohio. 
Photos of antique stirrups and whips of museum-quality collection.  HOLD ON!  Modern sidesaddle will be displayed for participants to sit on if they want to have the experience.  There will also be antique saddles to view!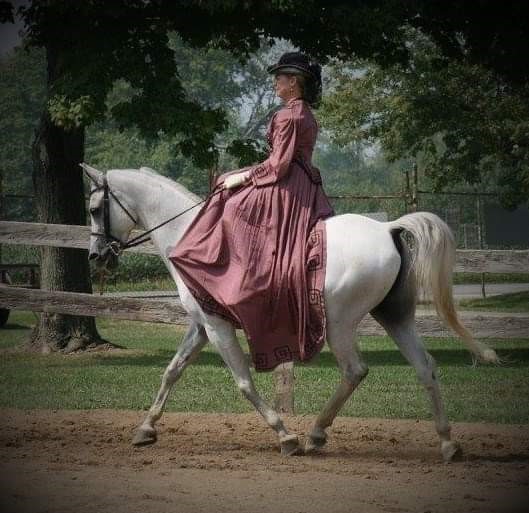 Allison Smith
Harriet Tubman & History of the Underground Quilts
Have you ever been to a "Tellabration'?  It is a program of storytelling performance in which the person Allision Smith, Storyteller and Teacher will becomes Harriet herself.  Harriet was an American abolitionist and political activist who was born into slavery.  Tubman escaped and subsequently made some 13 mission to rescue approximately seventy enslaved peoople, family and friends using a network of antislavery activist and safe houses known as the Underground Railroad.  Underground Railroad quilts helped enslaved individuals to escape.  The signs and designs were used as secret messages whilst the era quilts provided warm heirlooms for many families.
Allison Smith has attended numerious storytelling seminars at Kent State University, Ohio, and is a member of the Cleveland Association of Black Storytellers.  She holds a Masters in Education with an emphasis on African-American history.  Her favorite spokesperson is Dr. Carter G. Woodson, the first and only African-American born of slave parents to receive a Ph.D., quoting:  "What we need iss not a history of selected races or nations, but the history of the world void of national bias, race hate and religious prejudice".  Mr. Woodson established Black History Month.  
In her private life Allison is the Director of Destiny Outreach Ministry of Hope (a youth group to provide hope through enrichment programs and prepare students for after graduation).  She has authored WHOOOOO WILL ADOPT THESE EGGS and written several articles on Self-Esteem and Storytelling.    She is an Intervention Specialist Teacher and was an adjunt for Ashland University focusing on Healing Stories and Storytelling.  As a Consultant, Allison does workshops for school interventions, Bridges Out of Poverty, Community Quilting and Life Skills seminars/workshops while working with Communities.
Allison has been inducted into the AAAchievers Hall of Fame.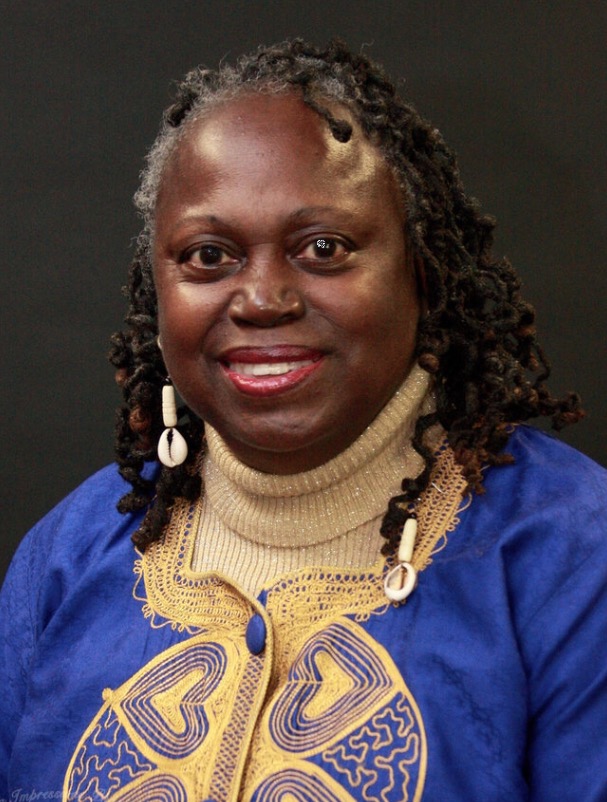 Heather Hook
Extant Collection of Civil War Garments Display in Lobby No Conference
Heather started reenacting in 1990.  Her desire to be as authentic as possible led her to her first original lady's civil War dress in an antique shop and purchased it to study.  She was immediately drawn into the wqorld of collecting originals.
After a long hiatus from doing living history, she is back focussing on her original collection.  The Heather Hook originals collection consists of men, women and children's clothing and accessories which she is excited to share with you!
Heather's Collection will be located in the Lobby of the McKinley Grand Hotel throughout the day.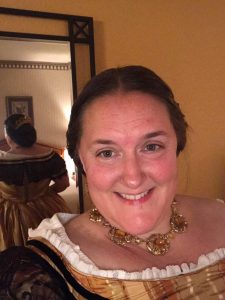 Cindy McShane
Role of the Vivandieres
Cindy McShane is a life-long Civil War enthusiast and a Civil War Living historian, who has taken on the persona of Marie Tepe, Vivandiere of Collis' Zouaves, which she is most passionate about.
In the 21st Century she is a small business owner of a very niche business called 'C and B Birds' where she hand raises parrots to be well socialized sweet pets and has a warehouse of supplies for parrots only.  Cindy has been involved with birds for over 30 years.
Vivandieres have always been associated with the French Military since the 1700s.  The colorful and fierce fighting Zouaves were fashioned after the French Algerian Units.  Wherever there was a Zouave Unit, you would find a Vivandiere.  
During the Crimean War, General Winfield Scott who wrote the Manual of Arms was assigned to go to France and study French war tactics, and it was he who brought this idea back to the US.  When the Civil War broke out, Zouave Units were being formed.  Vivandieres were associated with many Zouave Units.  They were very  unique women who did not fit into any category either then or now.  There are very few historical accounts of them.
In her program she will delve into what these little known vivandieres were, what they did, what their duties were both in camp and when engaged in battle.  How they were received amongst both the Army and society in general and how they affected them.
Marie Tepe is the most famous vivandiere and known throughout the arm of the Potomac.  Better known as "French Mary", she defied the accepted role of women in the 1860s.  She was in 13 major battles, wounded at Fredericksburg, and only one of two women to be awarded the Kearney Cross for bravery.  This vivandiere was a brave and ground breaking woman and has a fascinating bittersweet story, one you will surely never forget.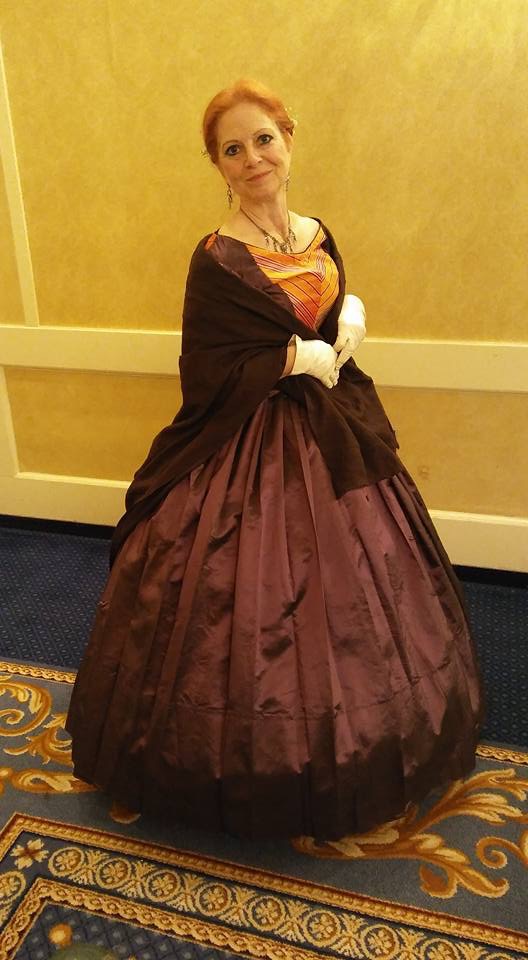 Valerie Hamel
Spy of the Cumberland Cancelled
Update: Valerie will be unable to attend our Conference a

s a Presenter this year. But she sure is fascinating and I am leaving her Bio up for your interest                      
Valerie Hamill has been a Reenactor for 10 years and is a member of the 1st Ohio Battery A Unit (Ohio Statehouse); the 5th Kentucky Unit; a past member of the Rosecrans Command Headquarters Civil War Reenacting Unit and is also known as the "Civil War Herb Lady of Ohio".
Major Pauline Cushman, "Spy of the Cumberland" as she came to be nationally recognized, started scouting for Major Gen. William Rosecrans and the Army of the Cumberland, after two paroled Confederate officers, staying at the same Kentucky boarding house as the actress who was in town to perform at the local theater, offered her $300 to make a toast to Jefferson Davis and the Confederacy during her stage performance.  Being a true Union lady, she reported the offer to the local Provost Marshall, who encouraged her to do so.  This dangerous opportunity would put her in a unique position to help preserve her country.  After her explosive and controversial toast, she became a spy for the Army of the Cumberland, which would become the greatest role of her acting career.
Valerie served as Chair of the Ladies Aid Society and was a dedicated volunteer to the fundraising efforts for the Rosecrans Statue that now has a place of honor on the Sunbury Square.
Valerie has combined her interest in herbs with the desire to learn and share that knowledge with others–information that is quickly being forgotten by the general populace.  While finishing her degree work at Ohio Dominican University, her final research paper studied the "Medicinal and Culinary Herbs of the Civil War". The Civil War Herb Lady of Ohio, Valerie Hamill, retired Director of the Ohio Herb Education Center displays many herbs used during the War between the States during the 1860s and discuss their various healing properties.  What type of herb would be used on an infected wound?  or in a fever-reducing tea?  What would calm a nervou disposition or stomach? or remove freckles?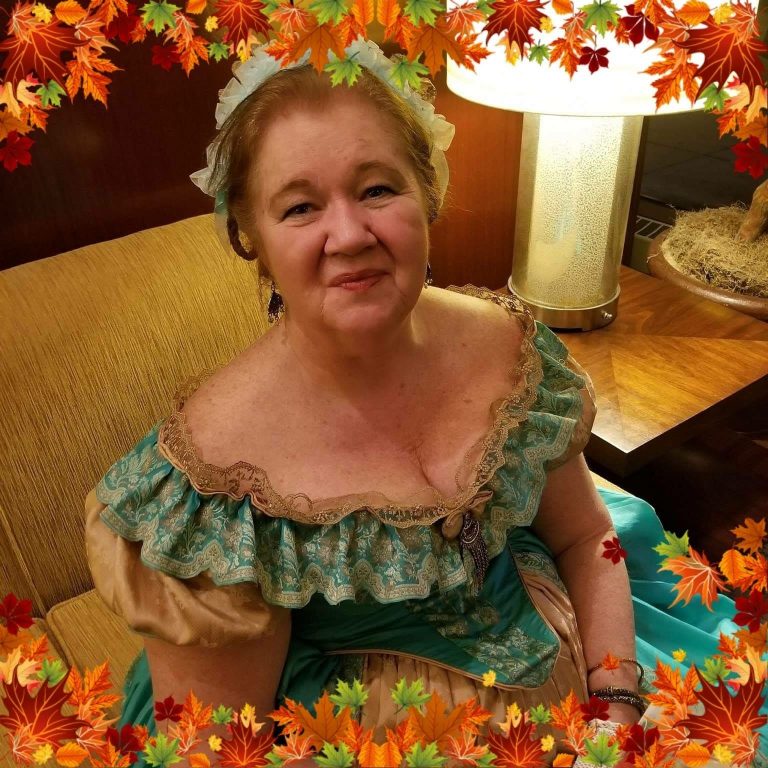 Doug Gill
Civil War Medicine
Doug "Doc Gill" will be discussing the Field Hospital of the Civil War from a Confederate point of view.  He will be discusing in depth most of the instruments and medicine that a surgeon might have on hand.  Doug portrays a Major in the medical field and also a country doctor and has been doing this for 28 years starting out in 1990 as a wounded soldier.  Doug has been in the following movies:  Andersonville, and God and Generals, as well as, the Discovery History and A&E TV channels.  
In the real world,  if there is such a thing,  He was an Industrial Arts teacher for 32 years in Newark, Ohio, where he has winter headquarters.   Doug still works 40 hours a week at the OSU/COTC Branch in Newark.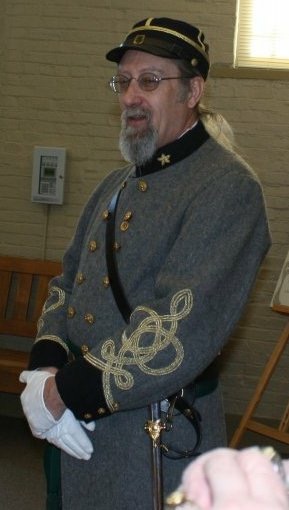 Elizabeth Topping
Horizontal Refreshments (Prostitution during the Civil War)
Elizabeth has been a reenactor since 1994.  Her initial research focused on the subject of prostitution which ultimately lead to her study of abortion, birth control and childbirth; female job opportunities and working conditions; medical treatment for poor and insane women; class and sex restrictions imposed on the nineteenth century female; the role actresses played in society; and the roles women had in aiding the war efforts.
Elizabeth has given presentatons at historical societies, Civil War conferences, Civil War roundtables, museums and at various reenactments and Civil War shows.  She has won over 25 awards for her educational exhibit in the past nine years.
For more than 20 years Elizabeth has been a regular contributor to magazines devoted to the civilian aspect of the Civil War and is the authoress of "What's a Poor Girl to Do?"  and "Prostitution in Mid-Nineteenth Century America".  Her collection and research focuses on the social and material history of the Civil War years.  
Elizabeth has shared her expertise and artifacts for use in several programs on the History channel and A&E as well as the Museum of Sex in New York City, the William P. Didusch Center for Urologic History of Maryland, and the Dittrick Medical History Center in Cleveland, Ohio.  
As a side note:  "The ravages of the Civil War were felt on the battlefield and the homefront alike.  Women left to fend for themselves when their husbands or fathers marched off to war sometimes resorted to selling themselves sexually as a means to obtain money, food, and shelter for their families.
Since all women of poorer communities were suffering the same hardships, judgment was not passed as swiftly or as severely as on the women of the upper class who had temporarily fallen from grace.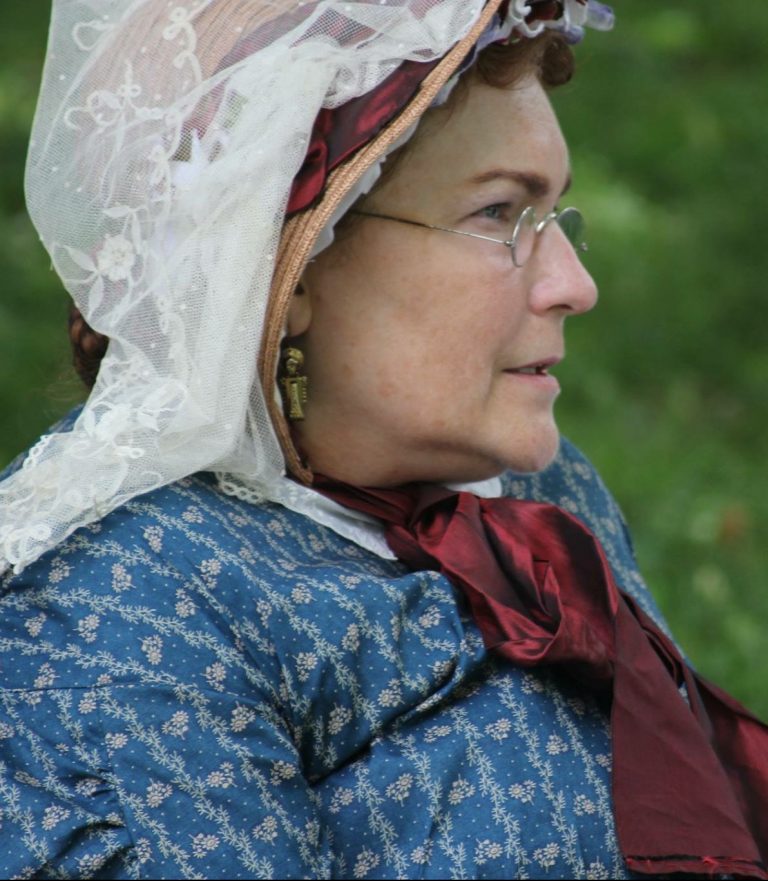 This presentation will address the makeup of the women working in the Horizontal Trade during the American Civil War. It will answer questions such as who were most likely to resort to prostitution and why, as well as where did prostitutes practice their trade and how did they endure the legal, moral, and physical hazards of their profession?
Prostitutes' lives were a double-edged sword. The Horizontal Trade offered these women freedom, self-sufficiency, and the opportunity to secure a better future for themselves. Alternatively, the life could bring imprisonment, death from venereal diseases, unwanted pregnancies and their complications, and beatings from customers and competition. Some women resorted to prostitution from desperation, finding themselves in situations they felt they had no other remedy for. Others used prudence in selecting a profession, which, if used wisely, would quickly advance their social and economic standings. Were the rewards worth the risks? You'd have to ask THEM for THAT answer.
Sara Hershey McKee
History of Straw Hats & Bonnets and their Significance in Society
Sara started making straw hats in 1995 in order to make reproduction hats for a local historic site.  Since then she has made and helped research hats and bonnets for reenactors, living historians and museums all over the country. 
Sara lives in Stark County, Ohio, with her husband and a multitude of farm animals.
Photos are some of her hand-made straw hats.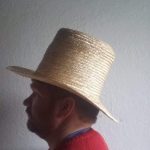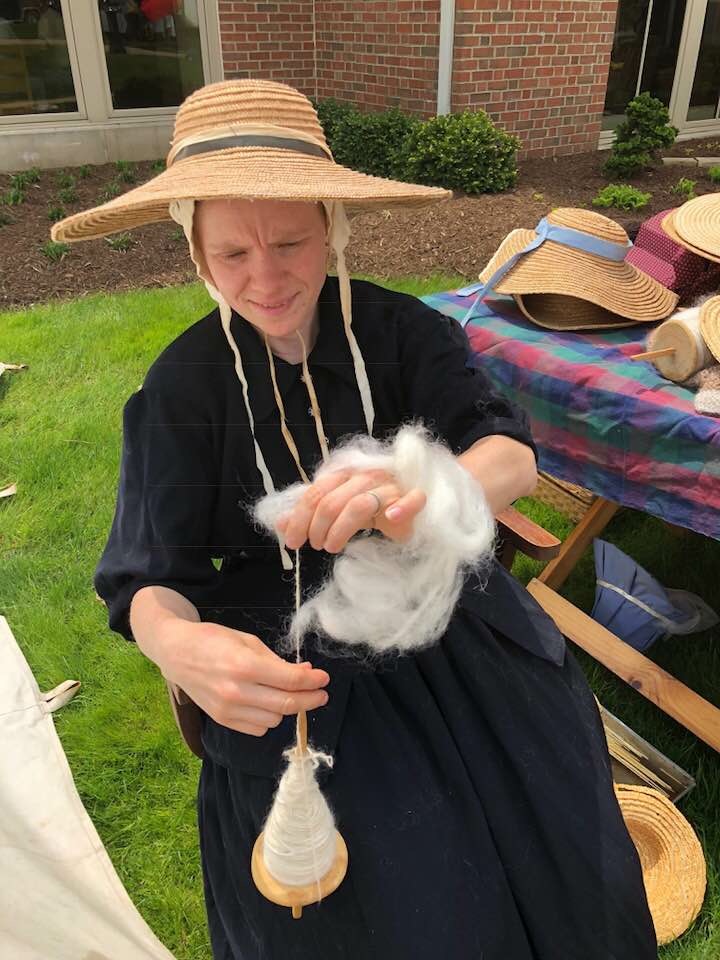 Barbara Brugler
A Visit with Mary Lincoln
Oh What A Fright!
Welcome Mrs. Lincoln to Canton, Ohio!  Her time since they left Springfield has been eventful with the coming of the war.  She will share with us their arrival in Washington, life in the mansion, stories of her spending habits, and life with the President and their children.  Join us for an informative talk with the First Lady!
Barbara Brugler is from Worthington, Ohio, and portrays Mary Lincoln.  As a psychotherapist for over 35 years, Barbara has unique insight into Mary including both her weaknesess and strengths.  As a voice major in college, she learned how to perform.   She has performed at the American Civil War Museum in Tiffin, the Garfield Home, The Ladies of the GAR, Manassas, and West Virginia Wesleyan  You will find her portrayal of the much-maligned wife of the 16th President of the United States both entertaining and enlightening.
Along with Barbara is her husband Robert Brugler who portrays Abraham Lincoln.  Barbara has been presenting Mary in Ohio at the American Civil War Museum in Tiffin, the Ohio State House and the Garfield Home, Hanby House in Westerville and the National Meeting for the Ladies of the Grand Army of the Republic, as well as, in Gettysburg, WV, Wesleyan University and Manasass, Va.  She and the President were 'faculty' in Capon Springs, WV, for a reenacting immersion weekend.  For more information, go to www.barbarabrugler.com; www.visit withabe.com or her Facebook page, "Visit with Mary Lincoln".
Some of Barbara's topics include:  Mary's childhood and life in Springfield, Illinois; Tea with Mary Lincoln; The Washington Years, Widow Mary; Oh What a Fright!, The War Years and The Children and Life with Mr. Lincoln.  Other topics are on her website.
Barbara is well versed and willing to tailor a program to fit your needs.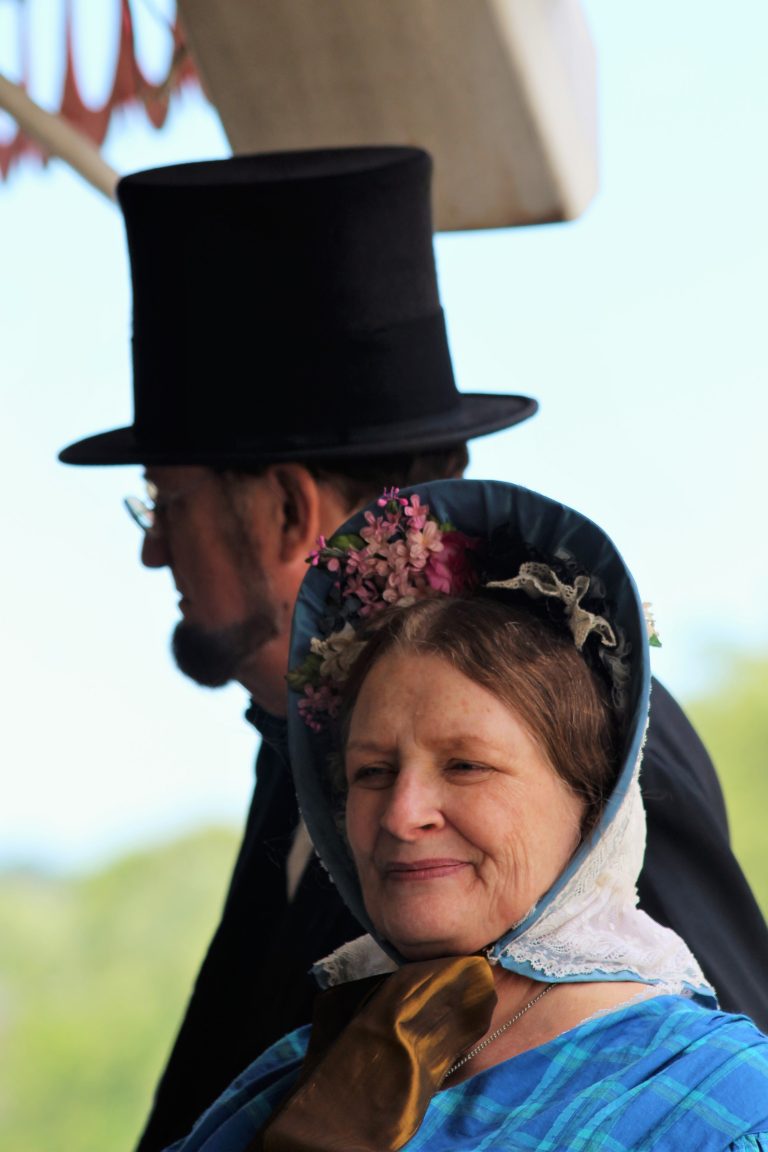 Press Conference with Presidents Lincoln and Davis
 Historically there was never a press conference between Presidents Davis and Lincoln.  In fact they probably never met.   Bob Brugler and David Walker have known each other since 2009.  They both love American History and have bonded over the men they portray.  Both of them attend the Lincoln forum in Gettysburg in November and work educational events and situations.  This press conference will give them the opportunity to talk about the war and its causes from each of their points of view.  
Was succession legal?   Do sparks fly?  Yes, they will.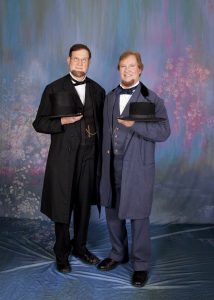 Robert Brugler is a nationally recognized Lincoln presenter and historian with over 10 years of experience and has given hundreds of appealing and thought-provoking presentations.
Robert's uncanny resemblance to Abe from his 6'4″ height, authentically styled beard, stove pipe hat, 1860s era clothing, and scholarly knowledge, audiences believe they are visiting with Old Abe himself!
Robert has presented President Lincoln at Gettysburg, PA;  metropolitan libraries, Washington, D.C., multiple school districts in the Columbus area, Appomattox, VA., Homes of Presidents Grant, Hayes & Garfield in Londonderry, N. Ireland; Lincoln's home, Springfield, Illinois, The Ohio Statehouse, and the Ohio Governors' Residences.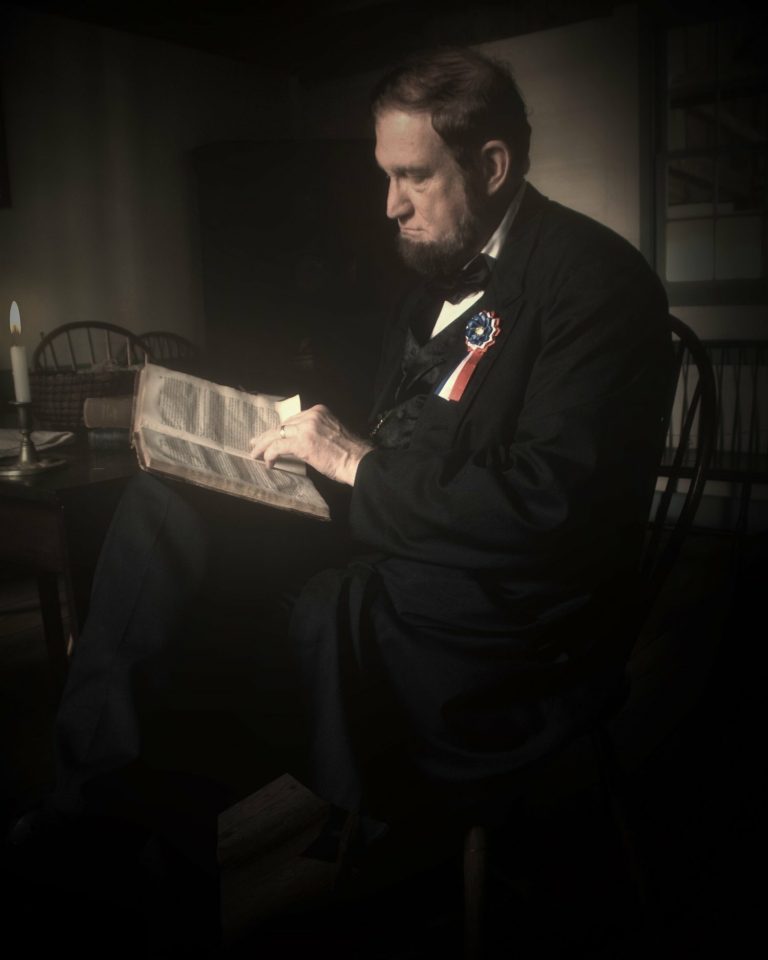 David has been impersonating Jefferson Davis for over ten years.  He has appeared at Civil War Reenactments, CW roundtables, CW balls, CW fashion shows, and any time an event needs a speaker on the events leading up to the war and the war itself.
David is on the road 12 months out of the year and loves every minute of it.  He spent 30 years in the elementary grades teaching mostly fifth grade before retiring in 2014.  He has two college degrees both from Wright State Univerity beginning with a Bachelor of Education Degree and then earning a MA in History.   Dave has loved American History since reading his first Abraham Lincoln book as a third grader.  
David has been reenacting since 1987 as a soldier.  Eventually encouraged by the Lincoln portrayers, he started doing Jefferson Davis.  He has performed in Ohio, Michigan, Pennsylvania, West Virginia, Maryland, Virginia, Indiana, Illinois, Kentucky and the Capitol.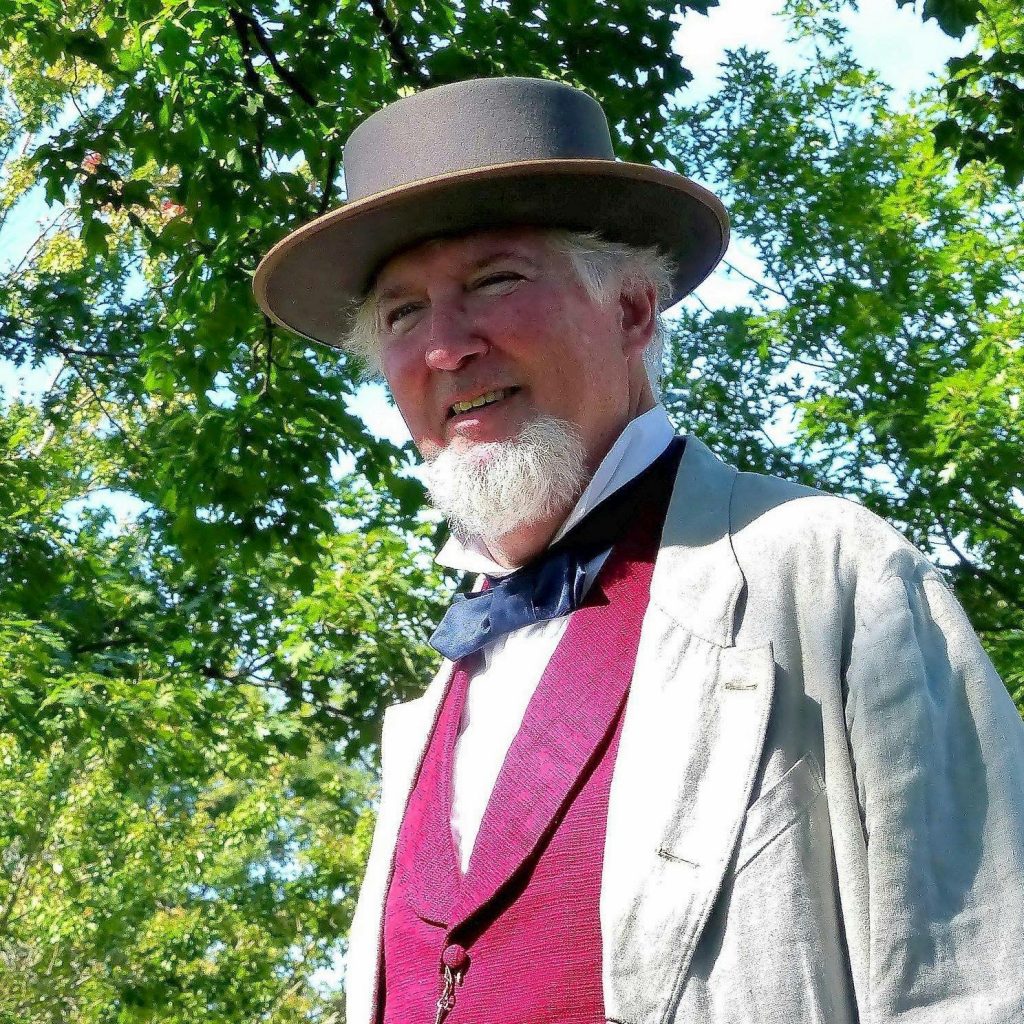 John C. Spaziani
The HL Hunley: The Rest of the Story
John Spaziani's love of the American Civil War stems from a visit to Gettysburg for the Civil War Centennial and he still has those black and white photos with his parents.  He subsequently attended several 145th Anniversary and all the major East Coast 150th Anniversary events:  from First and Second Bull Run/Manassas, Antietam, Chickamauga, Gettysburg, The Wilderness/Spotsylvania, Cedar Creek and Appomattox.
John has done extensive research on Confederate and Union spies, spying and espionage.  He was drafted by the Civil War Heritage Foundation (civilwarheritage.foundation.org) to portray General Samuel Cooper, AG/A1 who is the highest ranking Full Confederate General.  The General has a futuristic Facebook Page documenting many photos from recent events.  John has been doing four iving history events in Gettysburg and regionally for the last six years.
John was asked by the CWHF, Inc., to portray Lt. George Erasmus Dixon, the last Commander of the Confederate submarine, The Hunley, the only submersible to sink an enemy vessel during the Civil War. He has presented The Hunley as a first person person  three times in Gettysburg, at several regional events and Civil War Roundtables in Ohio and Pennsylvania and for a SUV Group. 
In addition, John is currently collaborating on a historical novel and has been researching in Charleston, Mobile, New Orleans and Savannah.  Recently, John is very proud to annouce he has been invited to present for the Appomattox CWRT in conjunction with the American CW Museum in May 2019.  
John is a member of the Civil War Impressions and is an avid photograpaher who has read extensively on the Civil War boasting a library of over two hundred (200) works and owns original firearms and period documents.  Recently John attended the Members Only Weekend in Charleston at the Warren Lasch Laboratory to learn the latest developments in Hunley research.
John is honored, pleased and proud to be invited to the McKinley Grand Hotel, Canton, for the Ohio Military Regimental Ball. Now sit back, relax and come sail with us as we embark on the dramatic first person presentation:  The Hunley:  The Rest of the Story.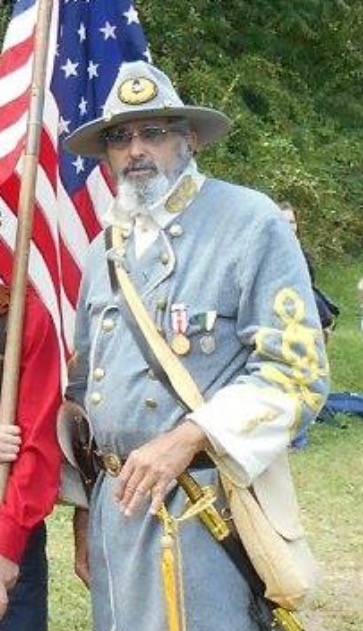 HERSTORY:
Heroines,  Horses and the Homefront in Historical Fiction
Dr. Joy, as her students at School for Creative and Performing Arts in Cincinnati, Ohio, called her, is a life-long lover of literature, writing, horses and teaching.  Adding Gramma to her resume has been perfection, pulling all of her loves together and passing them on to the next generation. 
Joy lives on a southern Indiana ridge top farm with her herd and enjoys retirement, being an historic interpreter, sewing her 19th century wardrobe; serving as Editor-in-Chief of The Homefront Herald, a magazine for and by historic reenacators; and observing the unique qualities of the natural world around her.  She is looking forward to moving back home to North Carolina soon to be closer to her grands.
Her two historical fiction novels, comprising the Strong Sisters Series, so far, both feature heroines, their horses and the homefront in historical settings.  As part of her doctoral work, she discovered a lack of non-stereotypical female characters in books for young adults, particularly during wartime settings, and set about to rectify the situation.
The debut novel, Redheaded Angel (Royal Fireworks Publishing 2008) features 12 year old Columbia Victoria Suart Boyden, aka Cully, as she becomes an orphan, a refugee, and then a spy for the Confederacy, riding a rehabilitated cavalry charger and finally finding the home and family she yearned for with all her heart.  The story parallels Gen. J.E.B. Stuart's first Ride Around the McClellan in Virginia in 1862.  Historians have long debated why Brig. Gen. Phillip St. George Cooke did not pursue his son-in-law in time to apprehend him.  Redheaded Angel offers a creative yet plausible answer using historical facts that are so often much stranger than any fiction!
The second book Mami of the Mountain (Neverland Publishing Company 2015) moves to 1885 in North Carolina's Blue Ridge Mountains.  Merrilee McKay, a bonnie Scots-Irish lass, is the main character sharing with us her fourteenth year as she falls in love, finds her calling and a beautiful wounded pony, inherits the care of her backwoods community and earns their undisputed trust and admiration.  This narrative of a year in the life of close-knit and colorful mountain folks includes many historical figures and is a creative retelling of North Carolina history complete with insights into the Cherokee and the unique Melungeon people history tried to forget.  
In this lecture, Dr. Joy will share her writer's journey, invite you into the writing life via a sensory enhancement, and let you in on some insider tips about No.3 which is in the works. The working title is Redheaded Ghost; there's an imported 16.2 hand Cleveland Bay stallion MIA behind the lines; Cully teams up with the notorious Belle Boyd searching for quinine; and the setting is 1863 in a sleepy little town you may have heard of: Gettysburg!  Fire in the hole!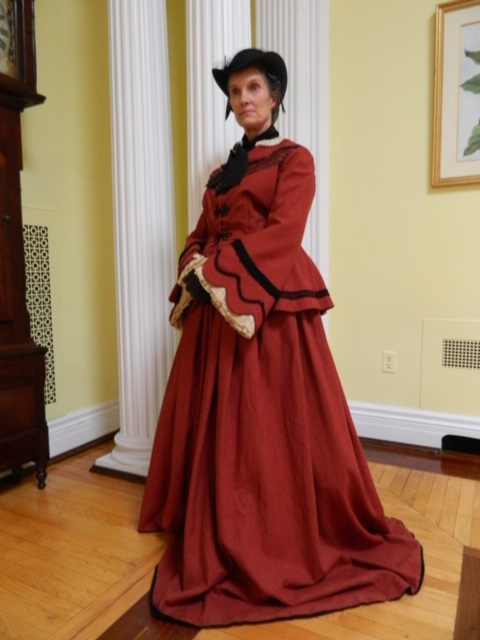 Dr. Russ Gilliom
Toothache or Consequences: Dentistry of the 1860s
Do you get nervous about your next appointment to the dentist?  Does the sound of the drill explode in your ears?  Does the needle to numb you look as big as a syringe?  Back in 1860s you wouldn't have to worry about these painful experiences or would you?!  Dr. Russ Gilliom describes dentistry and procedures which will evoke some very mixed feelings for being a patient back then.
Dr. Russ Gilliom is retired from private practice of dentistry after 38 years.  He is now Chairman of the Whitley County Indiana Board of Health,  and the Chairman of the Whitley County Indiana Historical Society, as well as, President of the 30th Indiana Civil War Reenactors, Inc.
Other historic involvements include 5th Indiana Light Artillery, Society of Civil War Surgeons, United States Naval Landing Party and the Whitley County 4-H Museum.  Russ has a great love of history especially the 1860s era.
Russ' other activities include farming, church participation, dental mission trips, singing with the Mennonite Choral Society "Messiah" Berne, Indiana.  He loves to attend Victorian balls with this wife and grandchildren and give presentations on a wide variety of historical topics in addition to the Civil War Era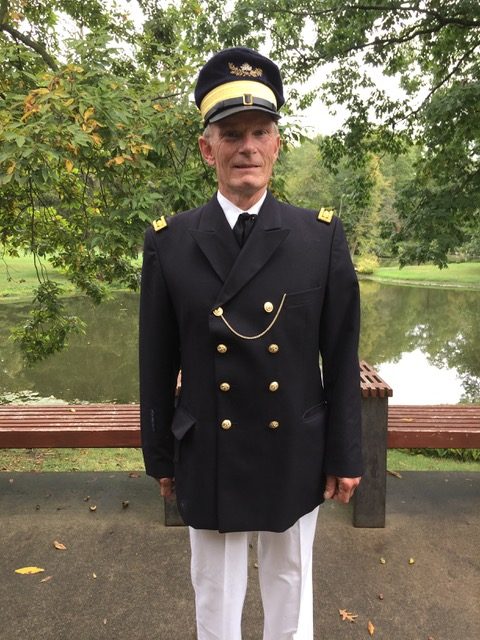 Kristen Mrozek
Recreating Godey's Crafts from 19th Century Magazines
Kristen Mrozek teaches high school English and Spanish at an alternative high school and has been in the classroom for ten years.  Kristen lives in Holly, Michigan, with her fiance and their beagle who is currently in therapy dog training.
Kristen earned her Bachelor's degree from the University of Michigan specializing in English education.  Later she graduated from Wayne State University with a Master's Degree in Composition and Rhetoric.  During that time she began to reproduce historic jewelry and travel to different events as The Victorian Needle.  In 2017 she formed The Citizen's Forum of the 1860s, a non-profit conference that promotes research and education about the mid-19th Century.
The class description is:  Recreating Godey's Crafts from the 19th Century Magazines.  Have you ever seen an image in Godey's Lady's Book and wondered just what it would look like if we made it today?  With the odd instructions and often unattainable resources, the modern historian must use time, research, and a bit of cleverness to pull off a reproduction.
This class will include primary source images, commentary about failed projects, finished beauties and a touch of sarcasm from Kristen Mrozek!